Emissions and their impact on the environment are more significant than ever before. At Impact Compliance & Testing, we prioritize rigorous source testing to understand and manage these emissions. This ensures both an eco-friendly approach and strict adherence to compliance standards.
Impact Source Testing
Source Testing involves the examination of emissions directly at their point of release. Whether it's a manufacturing plant, a power generator, or any other piece of equipment, source testing helps measure and analyze the pollutants being released into the atmosphere.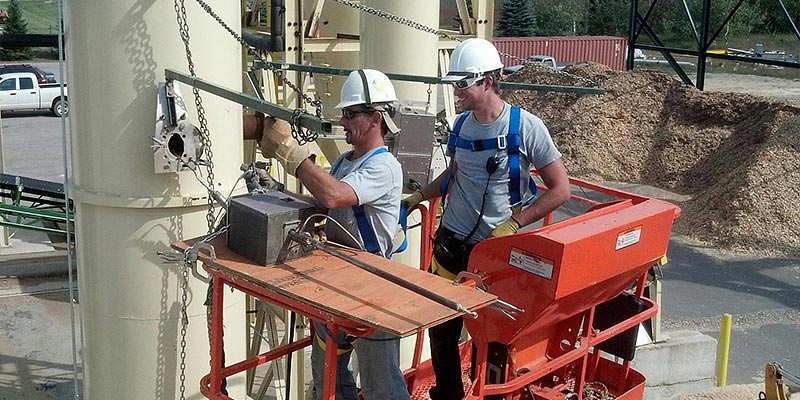 Why is Source Testing Crucial?
Accurate Emission Analysis: Source Testing provides precise data on the release of criteria pollutants, toxic air contaminants, and hazardous air pollutants from process equipment. This data is essential for compliance determinations and the creation of emission factors.
Regulatory Interaction: Securing test method and measurement approvals can often necessitate comprehensive interaction with regulatory agencies. Our team's expertise ensures seamless navigation through these regulatory waters.
Diverse Testing Methods: We employ a wide array of recognized testing techniques, including USEPA Test Methods and modifications to NIOSH/OSHA, ensuring comprehensive and accurate results.
Impact Compliance & Testing Offers:
RATA Measurements: Precision testing for Continuous Emissions Monitoring (CEM) systems.
Visible Emission (VE) Assessments: Detailed evaluations of visible emissions, helping businesses understand and reduce their visual pollution footprint.
Open Flare Analysis: This includes both Visible Emission testing and advanced gas sampling techniques.
Combustion Pollutants Testing: We perform detailed analyses of emissions like CO, NOx, VOC, SO2, and formaldehyde, offering insights and recommendations for businesses.
Particulate Emission Testing: From Total Suspended Particulates (TSP) to finer particulates like PM-10 and PM-2.5, we also delve into metals emission testing, ensuring businesses have a clear understanding of their particulate emissions.
Control Device Efficiency: Our team assesses VOC and NMOC reduction efficiency for equipment such as enclosed flares and oxidizers. This ensures that control devices are operating at peak efficiency and compliance.
Contact Impact Compliance & Testing Today
Emission management is a critical aspect of environmental responsibility and regulatory compliance. With Impact Compliance & Testing's Source Testing services, businesses can confidently navigate this complex terrain, ensuring a cleaner future for all. Embrace transparency, accuracy, and compliance with us - contact us today to get started!