In an era where sustainable energy solutions and compliance with environmental standards are paramount, understanding the nature and quality of gases and fuels becomes crucial. Impact Compliance & Testing's expertise in Gas Sampling ensures businesses have detailed insights into their fuel and gas components.
Impact Gas Sampling Services
Gas Sampling involves a detailed assessment of gases and fuels. It's the practice of collecting samples of different gases and fuels, then analyzing their properties and components. The results can have significant implications for energy production, combustion, and environmental impact.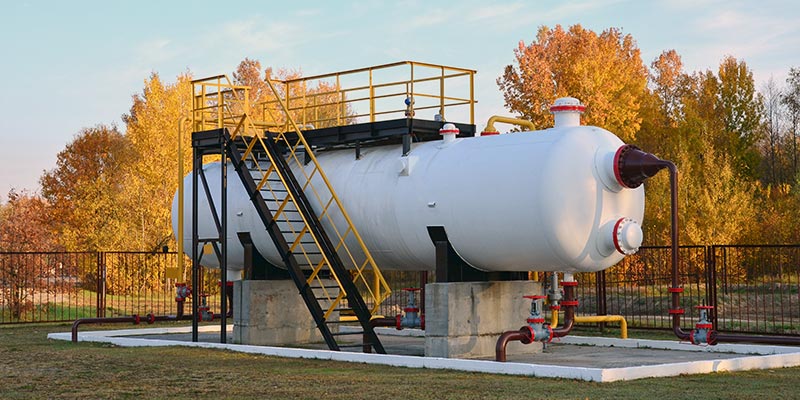 Why Gas Sampling is Essential
Optimizing Biofuels: Through our rigorous testing, we evaluate the heat value and composition of biofuels. This information aids in maximizing their efficiency and ensuring they're used sustainably.
Sulfur Analysis: Sulfur content can be harmful when found in excess in fuels. We specialize in identifying sulfur content in both liquid and gaseous fuels, including TRS and individual sulfur compounds. By doing so, we help businesses comply with environmental regulations and reduce potential hazards.
Landfill Gas Inspection: Non-methane organic compound (NMOC) content in landfill gas can be a concern. We provide accurate analysis of NMOC levels to ensure safe and compliant landfill operations.
Detecting Harmful Contaminants: Certain contaminants, like ammonia, acids, and siloxanes, can negatively affect combustion equipment. Our advanced gas sampling techniques detect these contaminants, enabling companies to make informed decisions about equipment maintenance and operation.
Why Choose Impact Compliance & Testing for Gas Sampling?
Proven Experience: We have successfully performed sampling and analysis on a vast range of gases and fuels. Our deep understanding of the field ensures reliable and actionable results.
Advanced Techniques: We employ the latest gas sampling techniques and tools, ensuring accurate and comprehensive analysis.
Client-Centric Approach: Each gas sampling task is unique. We work closely with our clients to tailor our services to their specific needs, ensuring optimal results.
Contact Impact Compliance & Testing Today
Gas Sampling is more than just an analytical task; it's a proactive step towards sustainable and efficient energy production. With Impact Compliance & Testing by your side, you can be confident in the quality and safety of your gases and fuels. Contact us today for reliable, cutting-edge gas sampling solutions.