In the evolving landscape of environmental regulations, adhering to the requisite standards is not just mandatory, but it's also an ethical responsibility. Impact Compliance & Testing is at the forefront of ensuring that businesses not only meet but exceed these standards through our Permitting & Regulatory Compliance services.
Impact Permitting & Regulatory Compliance
Permitting & Regulatory Compliance refers to the process of obtaining necessary permissions and ensuring adherence to established environmental guidelines. This includes monitoring and reporting various pollutants, waste management, and adhering to state and federal regulations.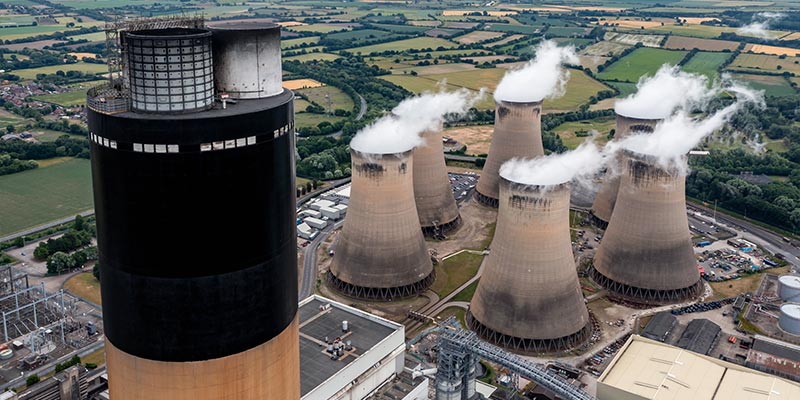 Key Compliance Services Offered by Impact
Solid Waste Facilities Air Compliance: We assist in ensuring your waste facilities operate within air quality standards.
NSR/PSD Permitting: We guide businesses through the New Source Review and Prevention of Significant Deterioration permitting processes.
Regulatory Compliance Analyses: Our team dives deep into regulations, ensuring your operations remain compliant at all times.
Clean Air Act Title V Permitting: We handle the intricacies of Title V permitting, helping businesses achieve and maintain essential permits.
Air Pollution Control Technology Analyses: Our analyses cover RACT, MACT, BACT, and LAER, ensuring the most efficient and compliant pollution control technologies are in use.
Emission Reporting: From Air Pollutants to Greenhouse Gases, we provide comprehensive emission inventory development and reporting.
Compliance Assurance Monitoring (CAM): Regular monitoring to ensure ongoing compliance with established guidelines.
Negotiation Assistance: We help with compliance negotiations, covering consent orders and permit conditions.
Air Pollution Dispersion Modeling: Assessing and predicting the spread of pollutants in the atmosphere.
Emission Reduction Credit Analyses: Connecting buyers with sellers for emission reduction credits.
Response to EPA Section 114 Request: Ensuring timely and appropriate response to EPA requests.
Stormwater & Waste Management: From Stormwater Pollution Prevention Planning to Hazardous Waste Compliance, we have it covered.
Toxic Release, Storage, and Spill Control Reporting: Including TRI Reporting, Tier II Storage Quantity Reporting, and Spill Prevention Control Planning.
Why Choose Impact Compliance & Testing?
Experienced Team: With a combined experience spanning over 90 years, our professionals provide accurate and insightful analyses and guidance.
Full-Spectrum Service: From initial analysis to permitting and reporting, we handle every aspect of compliance.
Customized Approach: We recognize the unique needs of each business and adapt our services to meet those specific requirements.
Contact Impact Compliance & Testing Today
Navigating the maze of environmental regulations can be daunting. With Impact Compliance & Testing, you have a trusted partner to guide you through every step, ensuring that your business remains compliant and environmentally responsible. Contact us today for a clear, comprehensive, and compliant future.